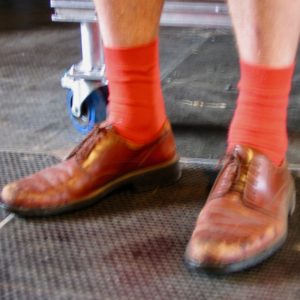 LIFESTYLE
There's no substitute for cash.
But over the course of my work I'm paid in lifestyle as much as anything.
Being able to spend my years doing what I love
And experiencing all I see out traveling —
These are luxuries never to be taken lightly.
Yes, there are rough times.
I don't have the stability (and bank accounts)
That some of my friends have — the ones with regular jobs.
My children grow up without the proverbial big-screen TV
But I don't think they're unduly scarred.
It's a sacrifice worth making.
And I would do it again.
From "The Habit of Noticing: Using Creativity to Make a Life (and a Living)" on Irie Books
Text and Image © 2018 Darden Smith