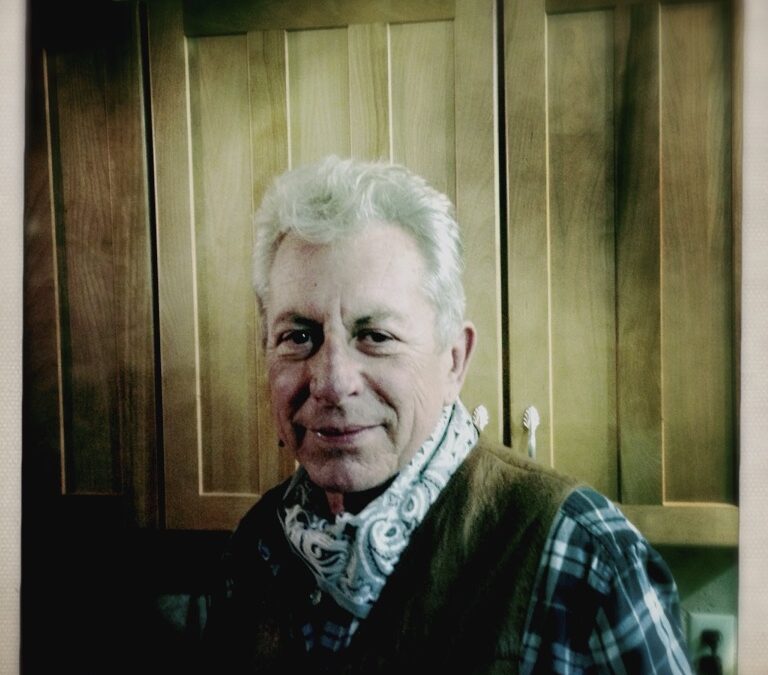 The first time I saw Joe Ely was around 1986, at the Austin Opry House. I remember saying to the person with me, "Well, that's what Rock and Roll looks like." It was raw like good church, a show. He was all over the stage. The songs were a crazy mash up of West Texas swing, Mexican rhythms, and flat-out rave. Loud guitars, pedal steel, drums and accordions.
A few years later, at a party at his house near Austin, I sat around a fire and listened to him, and others, sing. His version that night of "Because Of The Wind" stuck in my mind because of his voice — low, soft, full of horizon.
In 1989 I opened for him on a tour of the Netherlands, UK and Ireland. Every night was electric. We would stand backstage and watch Joe give it all. It was something like the power I'd witnessed as a kid hanging out near the chutes at rodeos around Texas.
Joe is that mix of melancholy distance and barely controlled lightning. He has more stories than most libraries (whether they're all true or not is completely irrelevant), and he's a master at the telling. His music is equal parts Buddy Holly, Roy Orbison, Woody Guthrie and Mexican folk songs. To me, he's an American treasure.
I ran into him the other night at a party and he told me a great story that had to do with being stuck in a New York City basement during Hurricane Gloria with Keith Richards and Ron Wood.
You should've been there.